NEWS (07/12//2008)
The Chronicles of Riddick: Assault on Dark Athena doveva essere un remake di The Chronicles of Riddick: Escape from Butcher Bay, ma poi è diventato un sequel dell'fps fantascientifico interpretato da Vin Diesel, attore dell'omonima serie cinematografica, nel ruolo di Richard B. Riddick.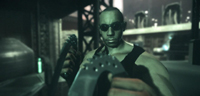 La modalità multiplayer conterrà oltre le classiche modalità "Deathmatch" e "capture the flag", anche le nuove "Butcher Bay Riot" e "Pitch Black".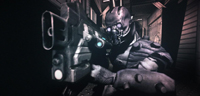 Nella prima modalità 3 squadre di 4 giocatori ognuna combatteranno per giungere prima degli altri nella "central power cell". Ogni team avrà varie classi fra cui mercenari, guardie e prigionieri.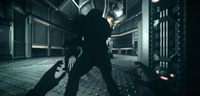 L'altra modalità "Pitch Black" ricorda l'omonimo film. Veniamo messi con altri giocatori armati e dotati di torcia. Uno solo, Riddick, potrà vedere al buio e sarà armato di 2 lame. Chi uccide Riddick, ne prende il posto.