ATTENZIONE DI SEGUITO VIENE RACCONTATO IL FINALE DI MEDAL OF HONOR. NON LEGGERLO SE NON L'AVETE FINITO.
SPOILER a cura di Fabio Tosi e Lucio Diva (19/03/2006)
Il finale di Medal of Honor non è nulla di eccezionale. Vi vede scappare dalla base tedesca prima che esploda, mentre le ultime forze nemiche invece di darsele a gambe, tentano di fermarvi.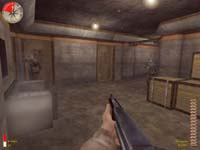 I vostri compagni vi aspettano sul treno per scappare, appena avete fatto fuori i nemici lì presenti, salite sul treno e giratevi per godere le ultime esplosioni del gioco.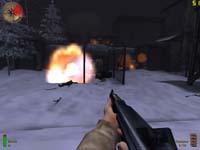 Visualizza la recensione